Addressing the 3rd Annual Conference of the NDC Lawyers Association in Akosombo in the Eastern Region, he said IPAC makes it possible for political parties to know and make inputs to the important thing the Electoral Commission is doing at any point in time.
According to him, the IPAC meetings make it possible to discuss the concerns of the parties and makes it possible to contribute to the making of subsidiary legislation, and "I will appeal to the NDC to go back."
He said the party should not worry if its ideas are not adopted adding that in some cases, IPAC is the forum for stakeholder dialogue towards achieving common ownership of the electoral system.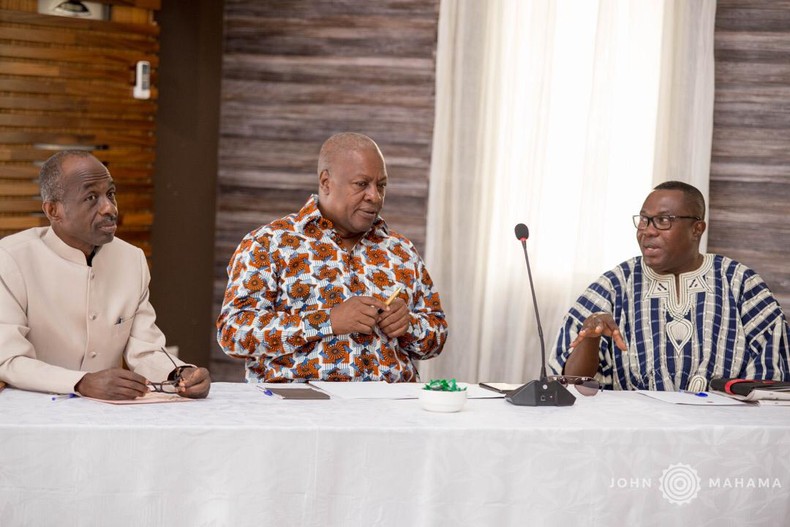 Afari Gyan stated that under Ghana's electoral system, there are many opportunities for political parties to participate in Electoral processes that promote free and fair elections.
On Wednesday, April 21, 2020, the NDC boycotted the IPAC meeting to review the 2020 parliamentary and presidential elections.
The party said it declined the invitation by the EC because of the lack of candor, odious duplicity, and open bias that was displayed by the Jean Mensah-led EC in favor of the New Patriotic Party (NPP) in the conduct of the 2020 general elections.
Johnson Asiedu Nketia in a statement said it is the considered view of the NDC, that the current leadership of the EC who supervised the manipulation of the 2020 general elections and the stolen verdict that resulted from same, lack the integrity, credibility, and impartiality to lead any such discussions or review of the very elections they rigged.
The NDC said it has thoroughly examined the dubious role the EC played in the rigging of the 2020 general polls.