In a statement released on Wednesday, September 6, following the withdrawal of NPP flagbearer hopeful Alan Kyerematen, Mr Awuku emphasized that this is not the time for division within the party or for passing negative remarks that could further exacerbate internal wounds.
Awuku stated, "Instead, this is a time to reach out to each and everyone to make the 2024 campaign and election victory a possibility."
Acknowledging the diverse support within the party, Awuku called on supporters of all candidates, including those who didn't make it to the top 5, to come together.
He echoed Dr. Bawumia's call for a harmonious approach, emphasizing that the campaign should not be characterized by internal strife but should focus on the broader goal of securing victory for the New Patriotic Party (NPP).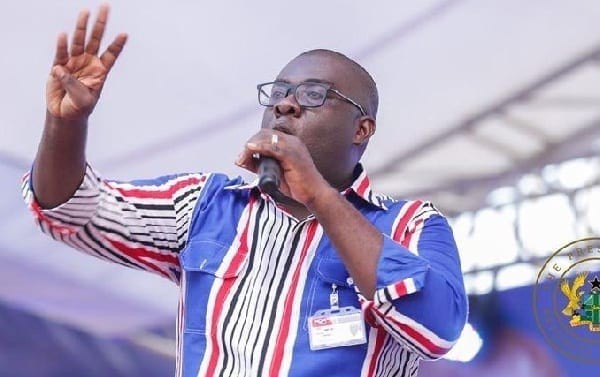 "To all the supporters of the candidates who couldn't make it to the top 5 and supporters of aspirants who made it to the top 5, please let's come together. Let's solve our problems together and once again position the NPP still as the party of choice ahead of the 2024 General Elections to deliver economic prosperity for our nation, Ghana.
"The challenges we face today as a party and country may be fearsome, but so are our strengths. Dr Bawumia and his team will work hand in hand with each and everyone within the NPP and outside the party to once again deliver victory in 2024."
Alan Kyeremanten withdrew from the NPP flagbearer contest on September 5 citing several incidents that happened during the super delegates conference.
Mr. Kyerematen placed third in the party's August 26 special delegates conference.