It is also an established fact that dozens of political scientists are limited by their reliance on existing data sets, which is why I find the rantings of Prof Ransford Gyampo and Kobby Mensah relating to Alan Kyeremanten's decision to step down from the NPP race as very disingenuous.
These two political science lecturers along with a lack of clarity on basic questions and a lack of commitment to the scientific method have been at it for a while now, churning out misleading propaganda and dishing out half-baked political and dystopian views that Alan Kyeremanten is breaking away from the NPP.
Why are they making the claim that Alan Kyeremanten's decision to step down from the presidential race has anything to do with him going independent?
In my view, these two ideologues epitomise the terrible errors that political scientists commonly make about politics.
Gyampo and Kobby Mensah demonstrate on a boringly repetitive and regular basis that they are generally ignorant of and have no interest in political science in its true sense, except insofar as it is a useful tool with which to bamboozle and frighten their audience.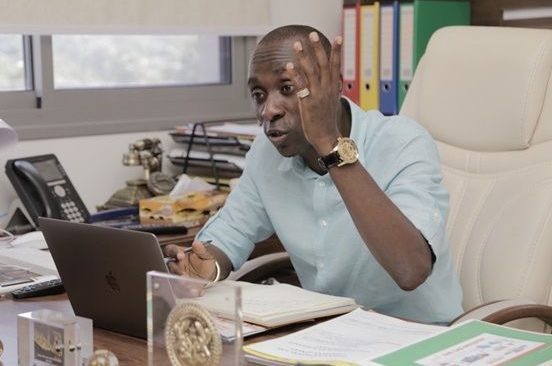 And while their misdiagnosis of Alan Kyeremanten's decision remains a matter of concern, they keep ignoring the fact that political scientists need to examine their failings too.
Shouldn't there be more to political science than running regression analysis on other people's datasets?
Consider the case of Dr. Kwabena Duffuor when he stepped out of the NDC nomination race, did we hear the same ugly noises from these two talking heads who pretend they're experts in political science?
Why didn't they engage in this same public discourse hooliganism that they were engaging in when Duffuor quit the NDC race?
The selective amnesia, blindness, prejudice, and shallow thinking that infect some of these so-called experts is a terrible problem and should be treated like a physiological illness. These so-called academics need a second enlightenment.
Is there, for example, a more deluded and scientifically illiterate political science lecturer than Ransford Gyampo and Kobby Mensah?
I mean, what makes them experts in political science, to begin with?
Let's be clear here that being a university lecturer in political science doesn't make the Ransford Gyampos and Kobby Mensahs of this world an expert in politics.
In the world of Ransford Gyampo and Kobby Mensah, propaganda always takes precedence over the facts. It may have always been thus, but it is still intolerably disgraceful and deceitful.
Their tendency to create controversy, the only purpose of which is to mislead in order to sell their influence, would be regarded as criminal in any other sphere of commerce.
It's perfectly legitimate to condemn their ramblings as partial, partisan, and ignorant.
They give the impression that one can just make up data as if it were a religion or another superstition.
Over the years, the likes of Ransford Gyampo have failed to develop precision of thought and economy of expression, which means they mostly meander around with jaundiced and disjointed reasoning. These guys are no political scientists but self-opinionated dogmatists with dystopian views.
Their half-baked political views and ideological stances are everything that is wrong with politics. They are mercenaries by any political metric and the worst form of socio-political commentators.
As a matter of fact, Gyampo and Kobby Mensah take their faith in political science into the realms of totalitarian paranoia.
The facts and evidence are not so just because an authority says so, and even less because some self-important, woolly-minded lecturer with a humanities and political science degree says so.
I find it really hard to take seriously any commentator who bandies around mere words and conspiratorial whispers.
It wasn't for nothing that Aristotle is called the father of political science. He loves to elaborate on the topics and thinking of the political economy.
Wouldn't it be nice to think these so-called academics gave a moment's thought to the conventional wisdom?
As a political scientist, you're oftentimes expected to be the expert and to speak with authority. Your responsibility is to tell the truth backed by data and analytics, and that means providing the public with all the facts you discover.
Can we say the same of Ransford Gyampo and Kobby Mensah?
When we were young, we used to listen to the wisdom of Prof. Bafour Agyemang Duah, Prof. Gyimah-Boadi, Prof. Mike Oquaye, and the like, These are real political scientists.
And now, looking at the likes of Ransford Gyampo and Kobby Mensah in the gutters, I wonder if there's ever going to be a saving grace.
It's even a dismal state of affairs when you consider the fact that these two individuals with staggeringly overt flaws are lecturers in an institution of higher learning.
Well, the truth is Alan Kyeremanten's decision has nothing to do with him breaking away from the NPP. Alan is a bonafide party member whose loyalty to the NPP remains unflinching.
As for the Gyampos and Kobby Mensahs of our world, it would serve them better to disengage from sheepishly throwing their professional credibility and intelligence away for the proverbial swine to trample upon, than to continue threading on that slippery road.