He says there is a need for constitutional reforms to abort the process in subsequent years.
"At this time that we are going to have that conference, I really think it's unnecessary. I think it's just a distraction from normal campaigning. It has no bearing on popularity. Maybe in future, as a party we need to look at that constitutional provision and make it more flexible in order to make it much more better," he said.
Mr. Yaw Buaben Asamoa insists the process is not significant in determining who becomes flagbearer of the party.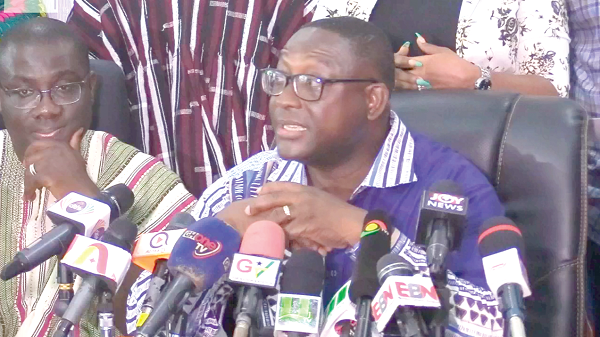 He says the party should have allowed all 10 aspirants go through the main delegates congress and not trim them from 10 to 5.
"That will not be the determinant of who becomes our flagbearer. It's only an administrative process. It is not significant in terms of determining who is more popular. It is not a political process. Now that it's been decentralized to 16 regions, the party has expanded its work loads and it's for the party to manage itself well," he added.
Alan Kyerematen is one of 10 candidates vying for the ruling party's flagbearer position.